Welcome Aboard! You have a seat on the first ever Crafty Scraps Blog Train. We have some wonderful freebies for you. There were two stops before here and here they are again in case you missed them...
Now here is my mini kit I have for you....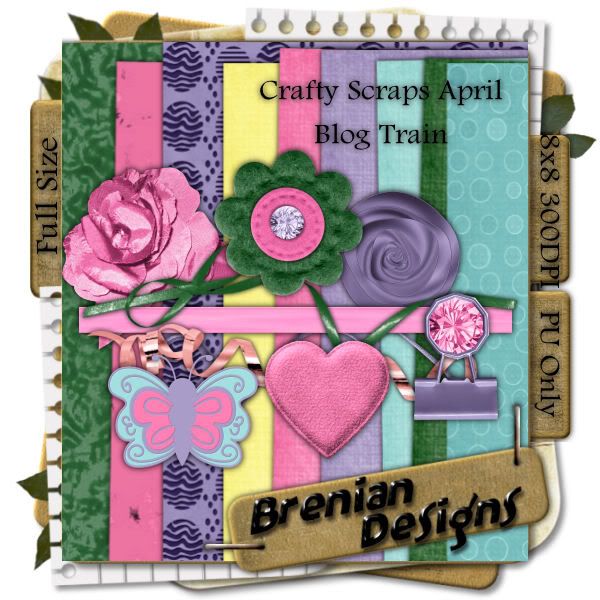 And now on to the other stops...enjoy the ride!