Hello Everyone!
The CT Caboose for February marks 1 year from when we started this great challenge. Great for you because when you do one layout you get a FREE MEGA KIT! This month we are highlighting this special CT Caboose because it's the 1 year anniversary. Also, we want to promote the new DigiScrap Club that Crafty Scraps is starting on February 15. Click
HERE
to check out the DigiScrap Club. I hope you've seen the previews already on our blogs. To give you an idea of what the Digiclub is going to be like we have packaged the Caboose a little different this time. We also have made some quick pages, word art, and alphas to coordinate with the Caboose.
Look at the beautiful previews: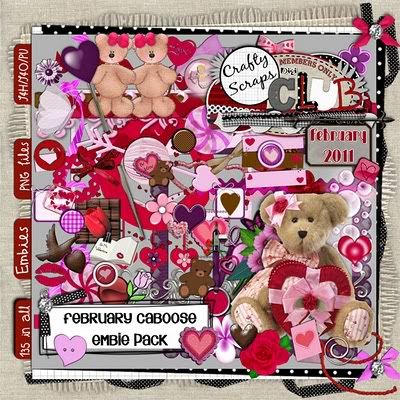 Aren't they great?
There's more though. If you haven't been a part of this challenge before, this is what you have to do.
You go to the
CraftyScraps Forum
. Go to the thread for the CT Caboose Challenge.There you will find a link to this mini kit....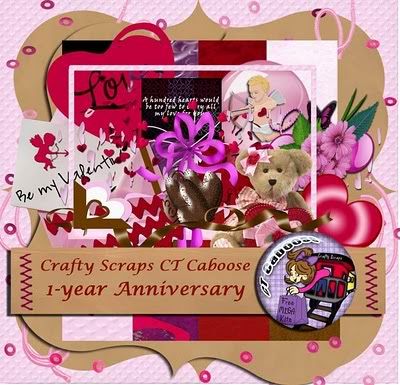 There will be challenge rules. You only have to complete the challenge and post your layout and you will get this huge MEGA Kit for free. What a deal!
So, make sure you come participate in this Challenge, you don't want to miss out on this HUGE Mega Kit.
Here's your freebie!