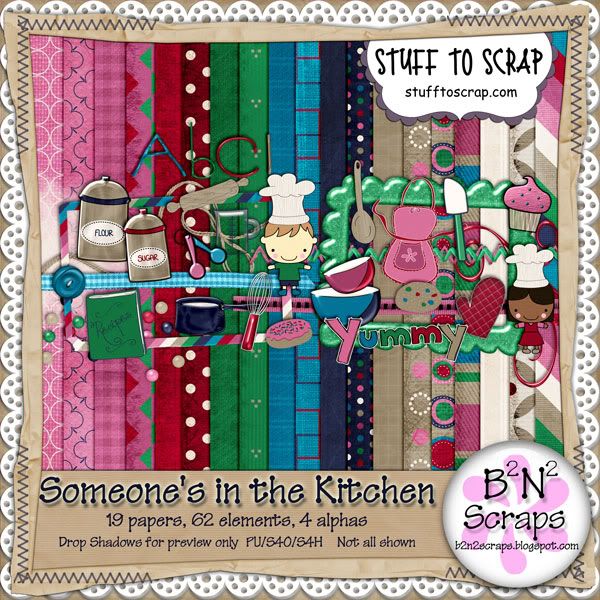 Here is a brand new release at Stuff to Scrap...Someone's In The Kitchen by B2N2 Scraps. This kit is perfect for making those awesome recipe cards or for scrapping all those cooking layouts.The kit and all the accessories are 25% off through the end of January. And if you use the code B2N2S_SITKrecipecards , you will get a set of blank recipe cards free with the purchase of the kit! You can click on the preview of the kit above to check out the kit! Here is a preview of the recipe cards....
Here are two layouts I designed using this kit...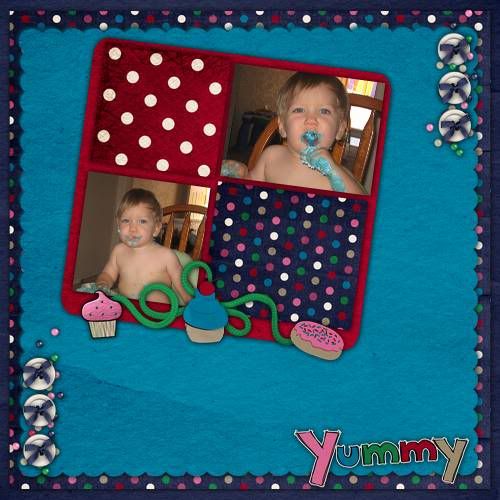 And last not least, here is a freebie recipe card that you can download with a yummy recipe...